I'm a great believer in experiences over stuff when it comes to presents. Practical gifts also trump toys that will be played with for five minutes and then hidden away at the bottom of a cupboard. Even better are gifts for the whole family.
This Christmas why not give your family and friends a present they will truly treasure rather than one that will languish in the back of a cupboard?
Take some inspiration from this 2022 Christmas gift list!
*This post contains affiliate links*
Present inspiration: whole family gift ideas 2022
If you're a doting mum, dad, grandparent or even great aunty there's some inspiration for whole family gift ideas here for all budgets.
I admit that several are at the higher end of the budget scale but when you think you are buying for two or more loved ones then you might actually be surprised at the value for money.
If you live in the South West of England like us I have a bespoke Devon gift guide.
Buying for someone who loves camping? Check out the best gifts for campers. Or what about that kid who has everything?
National Trust or English Heritage membership
Our National Trust family membership is my favourite Christmas presents that we receive each year. The senders know we'll get a huge amount of enjoyment from countless visits to historic houses around the country. It really is a whole family gift.
Annual family membership is £78 for one adult and up to 10 children or £126 for two adults and up to 10 children.
We don't have so many English Heritage properties close to us in Devon but elsewhere in the UK there are loads that make membership worthwhile.
Annual family membership costs £64 for one adult and up to 6 children or £111 for two adults and up to six children.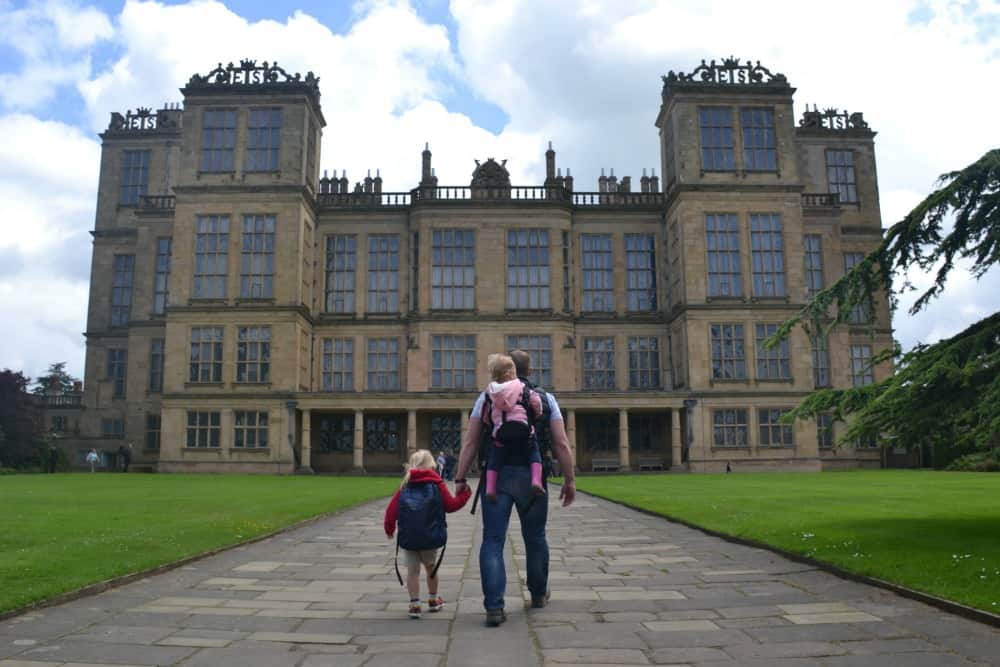 A family day out
There's no getting away from the fact that family days out are expensive. But if you'd be spending £50 on presents for a whole family then why not look at how that compares to a day out at a family attraction*?
A lot of places that appeal to kids like family theme parks*, zoos* and Go Ape* sell vouchers.
You can also theme your family gift depending on your family's interests. It's possible buy vouchers for Harry Potter days out*, steam railways*, and gardens around the country*.
You could also make your gift a Christmas experience. In previous years we have been on a Santa train ride and pantomime and to a theme park's Christmas Spectacular.
If you're looking for some Christmas days out inspiration, here's some great ones happening around the UK, in our home county of Devon and Christmas days out in neighbouring Cornwall. You might also like to visit a Christmas market or a UK pantomime.
A meal out as a family
We love eating out, not just because every member of the family can indulge in their favourite dishes or try something new, but also because there's no washing up! It doesn't have to be dinner; we love brunch with the kids and even a picnic.
Pop some money in an envelope with instructions on how to use it or treat your favourite family to a voucher to dine out* at a particular restaurant when the time is right.
Or what about a luxurious afternoon tea?
Butterflies Gold Family Special Edition PACMAT
Here's a stylish and practical gift for families who love to pack a picnic for their adventures in the great outdoors. PACMATs are compact, durable and machine washable blankets made in the UK and come in all kinds of designs, from OS Maps to bold and fun prints.
The beautiful design on the Butterflies Gold Family Special Edition PACMAT® has been created by illustrator Gabby Malpas.
This particular PACMAT is made from super light water-proof rip stop nylon comes with its own stuff bag and has four embroidered buttonholes in the corners to allow it to be pegged down (pegs not included).
Buy your PACMAT from Rubbastuff.
Capture travel memories with a map poster
Does the family you are thinking of have a special place they rave about? Maybe it was the place they met or where they spent their first holiday together?
Mapness can create customised map posters and prints based on a location, locations or coordinates to make your gift super personalised.
Use their website to pin point the relevant place within a country or city and add customised text to make your present unique to your family. You can even choose the fonts, colours and style of the map.
Visit the Mapness website to have a play with the options and order your custom map poster*. 
READER BONUS: If you love the idea of sending a map poster as a gift I have a Mapness discount code you can use. Simply add 'TINBOXTRAVELLER' to the coupon box at the check out and get £5 off your purchase.
Cinema tickets
A trip to the cinema always feels like an special treat. So, why not buy your family or friends tickets for the latest blockbuster.
You could even pack a cinema voucher* or tickets in a box with a few indulgent snacks for them to munch during the screening!
Read our review of the Buyagift Family Fun Experience Box which can be exchanged for family cinema tickets and snacks, or 490 other experiences.
Share special moments in a family photo book
A photo book of adventures is a brilliant keepsake or gift for families. Companies like Neveo make it easy to share what you've been getting up to with loved ones who may live far away.
Simply use their app to pick precious moments from your digital photos and drop them into a family album that can be printed and sent to parents, grandparents, aunties or great uncles on a monthly basis.
It's a gift that gives all year round! Find out more about Neveo's monthly family journals.
Attraction season tickets
We've bought ourselves season tickets to local attractions for the past few years and get tremendous value from them. We always find it impossible to see and do everything at a zoo or theme park in one day.
This is one of those family gifts that keeps on giving all year around; especially if the attraction has different themed events on throughout the year.
A family food hamper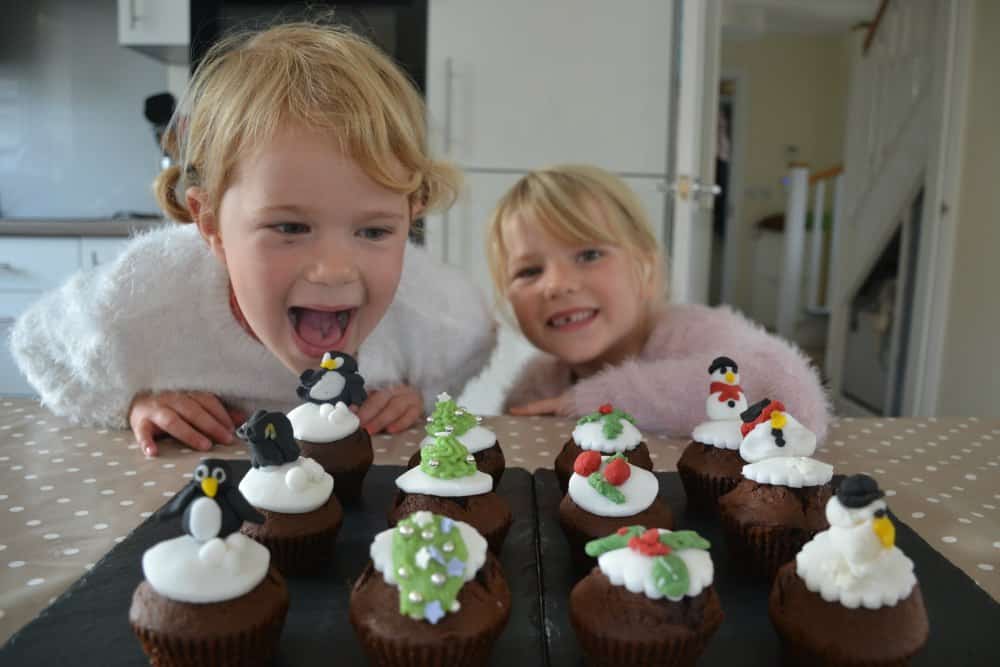 This is a lovely gift that you can make as individual as the recipients. Pack a basket full of their favourite treats or make it a themed basket, reminding them of places they've visited in the year or where they are going next.
Our travel-themed hamper basket would be packed full of pasta, cream teas and gelato – yum! You could even make some of the contents yourselves!
Theatre tickets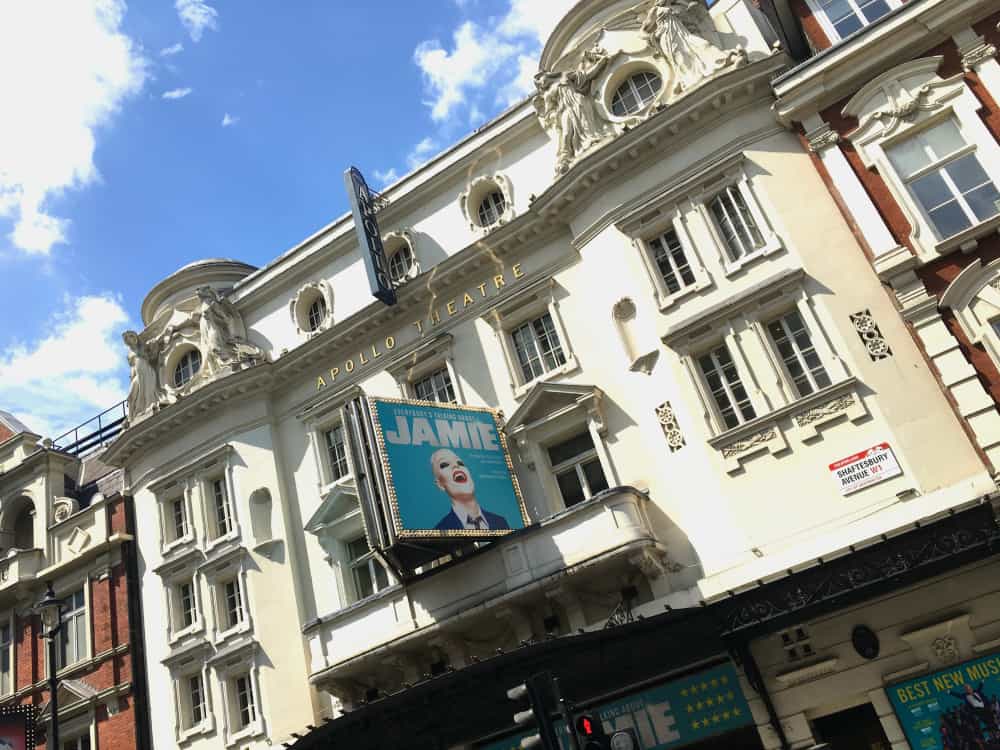 Much like a visit to the cinema, the theatre is a great gift for the whole family to enjoy together. And in 2021 theatres need our support.
There's an abundance of UK pantomimes scheduled to take place in 2022 – I've also found a few where we live in Devon – so support your local theatre by buying tickets.
And if panto isn't your thing then look ahead to shows in 2023.
Holiday vouchers
Why not make a contribution towards a family adventure?
Vouchers for holidays or contributions towards a hotel stay* may give some much needed incentive to book that trip which has been talked about for ages!
If you're looking for inspiration then take a look at the family holidays I've written about.
Some of our favourites have included a mobile home holiday in Italy, a cottage break in Cornwall, a log cabin stay in the Peak District, and glamping in Dorset.
Capture adventures with icon art
My Icon Story helps you capture stories of your travels, relationships, life moments, and everything else in between. It's a wonderful reminder of past adventures and a gift the whole family will enjoy.
Whether you fancy some personalised art showing your daily commute on the Transport for London network, recording your first family holiday or helping friends celebrate the birth of a baby, the possibilities are endless.
We have an icon story of the destinations we visited on our first cruise.
Find out more about My Icon Story's prints and personalised gifts.
Audio book subscription
We love audio books when we are on road trips with the kids.
Buy a audiobook service subscription giving each family member the opportunity to download books to listen to solo or together during long journeys.
Eek! Have you left your Christmas shopping until the last minute? Don't panic! Check out my last minute Christmas gift ideas that you can deliver in time for the big day.
Practical gifts for individuals
If you are looking for gifts for individuals that you know won't got to waste then think about buying something that complements their hobbies.
Here's some posts to give you inspiration:
You might also be interested in reading my post about how to be more eco friendly on holiday.
I hope you've found some gift inspiration here. What took your fancy? Or do you have any other suggestions for me?
Disclosure: this post contains affiliate links with a * next to them. This means that if you click on one of those links and make a purchase I may make some commission. This is at no additional cost to you.
Looking for the perfect gifts for the whole family? Why not save this post for later.