When you think of Morocco, it's likely sprawling deserts and bustling medinas that come to mind. But just 60 kilometres (40 miles) south of Marrakech, lies a towering range of peaks just waiting to be hiked by hearty adventurers. At 13,665 feet (4,165 metres), Mount Toubkal is the highest summit in North Africa and, with a little patience and determination, anyone in good shape can reach the views at the top. Beyond the satisfaction of summiting, you'll meet traditional Amazigh people in their villages, stop for mint tea and home-cooked meals, and sleep in rustic mountain refuges. Sound wonderful? It is and we've got ten dreamy photos to prove it. Let's climb!
1: Leave Marrakech and meet your pretty pack mules
It may be hard to leave the chaotic joy of Marrakech behind, but you'll soon be rewarded in endless mountain views and connecting with Morocco's Amazigh communities in the Atlas Mountains. In Imi Oughlad, you'll meet your mules and muleteers who will haul everything but your daypack up the hill for you. You may not see them for long stretches so keeping your water, camera, jacket, and whatever you need handy is key.
---
2: Admire unexpectedly lush green valleys on the trek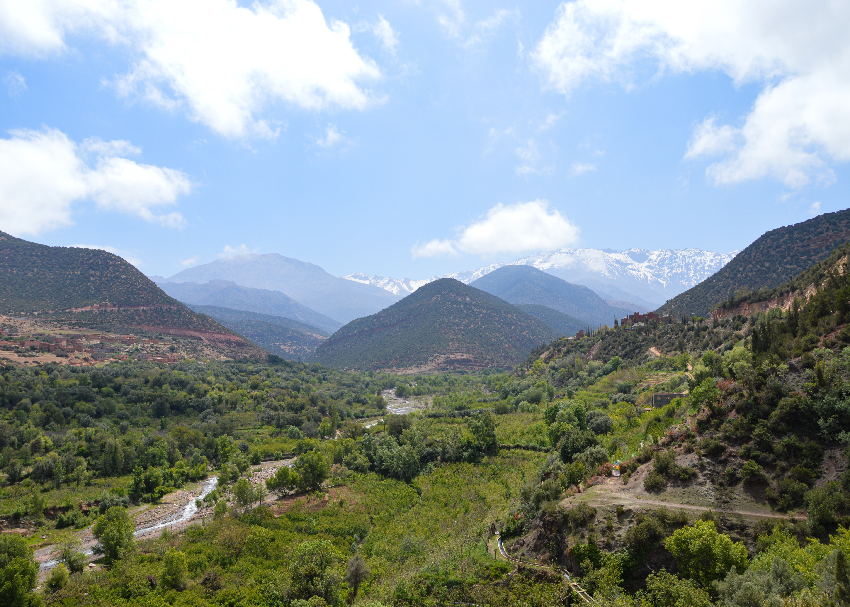 ---
3: Pause to take in the sheer vastness of your surroundings
---
4: Refresh by waterfalls and remote orange juice stands
---
5: Explore traditional villages cut into the hillsides
---
6: Stop for Amazigh hospitality and Moroccan mint tea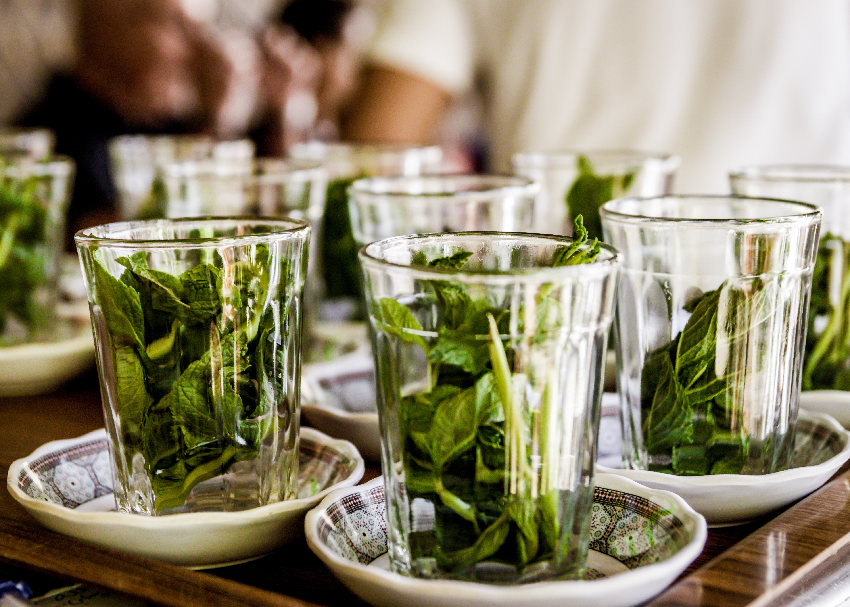 ---
7: Bed down at your mountain refuge base camp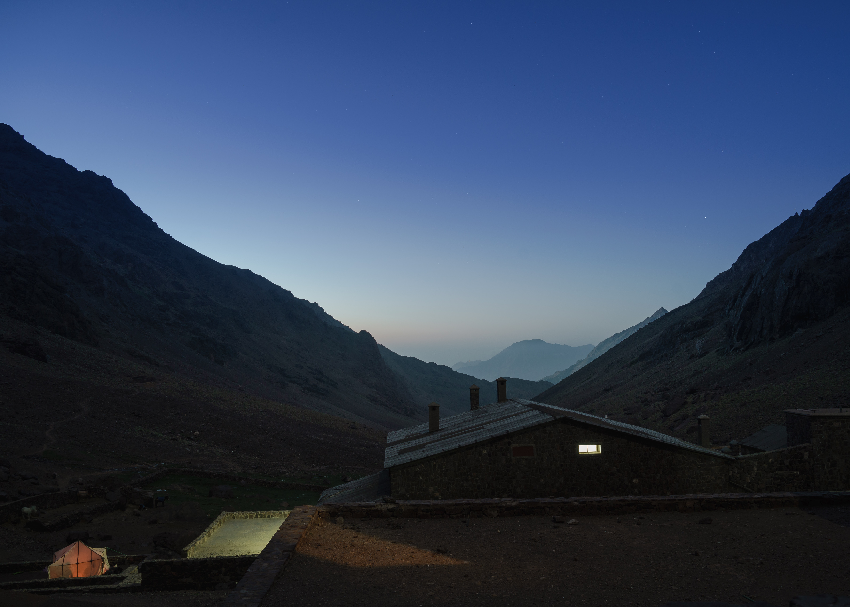 ---
8: Wake and make your way up to the Toubkal summit
---
9: Tap that summit marker to make it official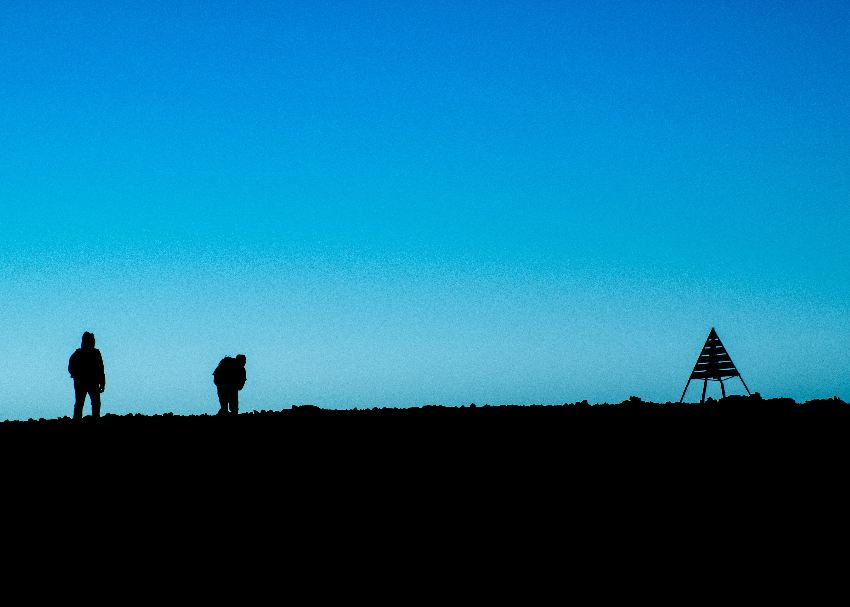 ---
10: Make the descent and celebrate your climbing crew
---
Getting there
Ready to tackle Mount Toubkal and its mighty summit? We've got just the tour for you and a way to make the most of your time in Marrakech: