For many, a cruise vacation is perhaps a once a year kind of vacation, but there are folks that cruise much more often than that, including myself.
We'd all love to cruise frequently with Royal Caribbean—or perhaps even live on a cruise ship—but what are the downsides to cruising a lot?
Millions of passengers sail on cruise ships each year, many of whom find themselves cruising several times per year. It's not uncommon for those living near a cruise port to sail once a month (or even more!).
Like anything in life, though, doing something too frequently has its downsides. This isn't meant to be any kind of pity party for those of us that cruise often. Rather, I wanted to share with you an inside look at the realities of going on cruise ships often.
Suffice to say, I'm very lucky to have a job that allows me to cruise many times in a year and I love going on ships as a means of not only work, but a way to see the world.
From spending less time at home to gaining a few inches on the waistline, here are the top downsides to cruising a lot.
Cruising becomes less special
If you do anything too frequently, it loses its charm. The same can be said about cruising, and the more you cruise, the less likely you are to experience that "WOW" feeling you had when you boarded a Royal Caribbean cruise for the first time.
Cruising frequently—whether once a month or once a week—turns what would be a special experience into a routine. Elegant three course meals, complimentary entertainment, and a daily schedule of activities become your average day-to-day life instead of something unique.
If you start to feel dulled by the cruise experience, it might be best to take a short break from cruising so you can appreciate it more next time you get onboard.
Less time at home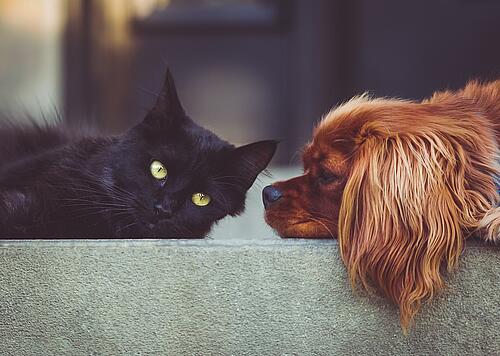 The more you cruise, the less time you'll spend at home. And while this may be a trade-off many frequent cruisers are happy to make, it's important to realize the downsides of spending less time at home.
Cruising frequently means spending less time with your pets, friends, and family members. Not much makes me feel worse than when I'm cruising and picture my dog anxiously waiting for my return home!
Taking cruises a lot can be challenging if you have kids in school, too, and there's a possibility they'll fall behind on schoolwork if you take them out of class to cruise.
Before planning frequent cruises, account for how much time you'll be away and whether commitments at home will allow you to do so.
Overindulgence of food and drinks
One downside to cruising a lot is that, unfortunately, your waistline might increase by a few sizes. Whether a second dessert at dinner or unlimited cocktails on the pool deck, most cruisers find themselves overindulging onboard.
If you cruise a lot, it's possible you'll find yourself eating and drinking much more than you otherwise would at home. This can wreak havoc on any healthy eating goals, although there are a few ways to combat cruise ship weight gain.
Related: How I kept from gaining weight on my cruise
Consider taking the stairs instead of the elevator, opting not to purchase the Deluxe Beverage Package, and going on daily walks on the jogging track.
Watching the same shows over and over
Because Royal Caribbean ships often stick to the same homeport for several years, many frequent cruisers who live by a cruise port find themselves sailing on the same few ships over and over.
While there's nothing wrong with this, one downside to sailing multiple times on the same ship is that the entertainment doesn't regularly change.
Luckily, Royal Caribbean offers stellar entertainment options, from full-length Broadway musicals to brilliant AquaTheater performances. Therefore, even if you do end up sailing on the same ship several times, you're still guaranteed to be wowed each time you see a show.
Visiting the same destinations
Although Royal Caribbean offers cruises to a diverse array of destinations around the world, many frequent cruisers find themselves sailing to the same few ports.
Texans who only cruise out of Galveston, for example, will usually only sail to ports in the Western Caribbean such as Cozumel, Costa Maya, Roatan, and Belize City. Additionally, those in the northeast will have few choices, with the Bahamas or Canada being the most common options.
Related: 15 countries you didn't know you could cruise to on Royal Caribbean
If you're open to flying frequently, you can cruise to a wide range of destinations. For those who live near a cruise port, though, it's often more tempting to pick the most convenient cruise possible, even if it visits a port you've been to twenty times before.
It can get expensive
While the idea of cruising a lot seems nice, the reality is that planning a cruise vacation frequently gets expensive.
It's not uncommon to find cheap cruise deals for $50 a night per person, but if you cruise once a month (or even more frequently), you'll be shelling away thousands of dollars throughout the year.
Related: How much does a cruise cost?
Add in the cost of internet, shore excursions, drinks, and specialty dining, and cruising several times a year can become cost-prohibitive for many cruisers.
The bottom line: should you cruise a lot or less often?
Even though there are downsides to cruising a lot, the advantages still outweigh the drawbacks. There's something to be said about island hopping to gorgeous destinations on the regular, and I'll always choose to cruise whenever I have the opportunity.
That being said, it's important to realize that there are certain downsides to cruising often. Less time at home, spending too much money on vacations, and even becoming jaded with the cruising experience are all valid concerns with planning a cruise too often.
If you cruise frequently, have you experienced any of these downsides to cruising a lot? Let us know in the comments below!