I was constantly on the move in 2022, with 10 cruises, 44 flight segments, and 13 countries under my belt. While I certainly made memories this year, I also learned a few lessons that will change how I cruise with Royal Caribbean in 2023.
I started 2022 with two back-to-back solo cruises to the Bahamas and the Eastern Caribbean.
In March, I boarded Wonder of the Seas—the largest cruise ship in the world—for a 7-night sailing to Labadee, Puerto Rico, and the Bahamas.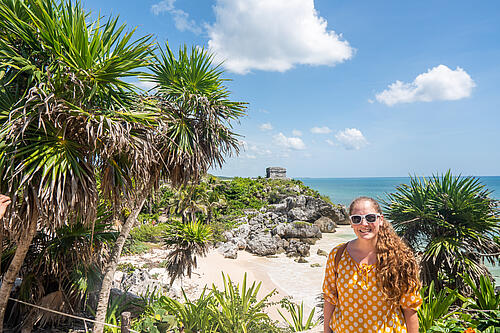 Just a month later, I headed back to the Caribbean with a cruise to Mexico and another to the Bahamas.
In June, I cruised from England to Spain and France and later from Greece to Montenegro, Croatia, and Italy.
As summer came to an end in August, I boarded the cheapest Alaska cruise I could find.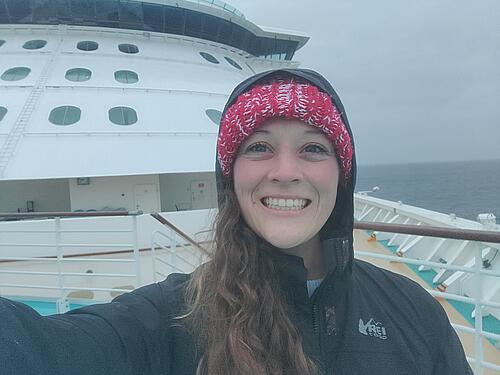 Just three weeks later, I cruised to Mexico before ending my 2022 travels with a 4-night cruise to the Dominican Republic in November.
I became a seasoned cruiser in 2022, but the year came with a lot of trial and error, from regretting booking shore excursions to realizing solo cruising isn't my cup of tea. Here are 8 things I learned in 2022 that will change how I cruise in 2023.
I cruised solo for the first time in 2022. While I enjoyed it, I think I'll stick to cruising with friends and family.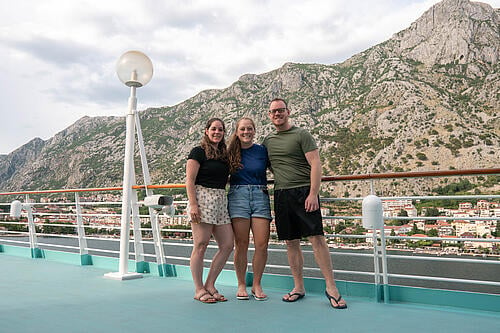 In 2022, I spent most cruises sailing with friends or family, but I also tried solo cruising for the first time on two ships. Cruising solo seemed daunting at first, but it wasn't as nerve-wracking as I initially thought it would be.
Related: What I learned from my first solo cruise
On my solo cruises, I found that I struck up conversations with fellow passengers more often than usual, leading to new friendships and connections onboard. I also loved the freedom I had to do whatever I wanted, whenever I wanted.
However, I found myself wishing I could have shared the experience with a friend or family member. Some of my best cruise memories have been those I've experienced with loved ones, whether island hopping with my parents in the Bahamas or sipping rosé in France with one of my best friends.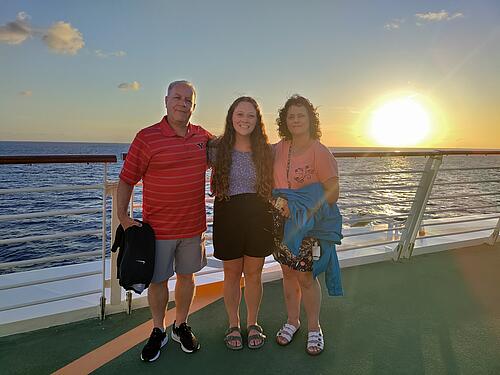 In 2023, I plan to bring a friend or family member on most of my cruises. I don't mind spending some time alone in port or on shore, but as a whole, I think I prefer to share the cruise experience with someone else.
I found a $240 cruise deal to Alaska in 2022. In 2023, I plan to look for more cheap last-minute cruise deals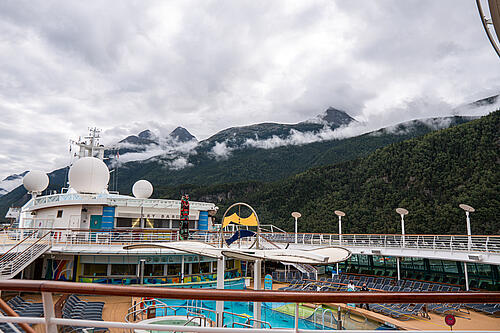 I booked the cheapest Alaska cruise I could find in 2022 and set sail on a 7-night one-way sailing from Vancouver to Seward. While the price ended up being more than the $240 cruise fare after taxes, fees, and gratuities, it still offered a fantastic value for such a phenomenal vacation.
Video: I tried the cheapest cruise cabin to Alaska
Finding cheap cruise deals is always a nice surprise, and I plan to keep my schedule open to last-minute cruises in 2023. Even though we typically advise booking cruises far in advance, my experience with the cheap Alaska deal made me eager to see which last-minute cruise deals pop up this year.
Related: How to get last-minute cruise deals
I felt seasick on a cruise ship for the first time in 2022. In 2023, I'll make sure I always pack motion-sickness medication.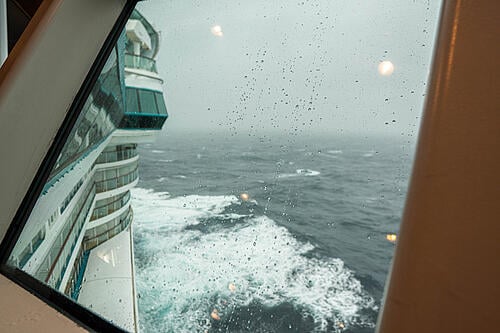 After cruising once a month in 2022, I felt invincible when it came to seasickness. Even in what I thought were "choppy" waters, I felt completely fine!
On my Alaska cruise in August, however, I felt seasick for the first time ever. As we began crossing the Gulf of Alaska, I started to feel ill. Luckily I never got physically ill, but the same cannot be said about my travel companion!
Related: How to prevent seasickness on a cruise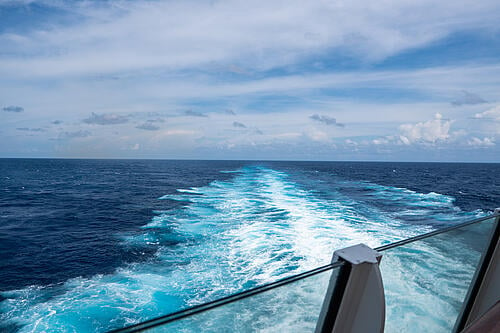 I was relieved I remembered to pack motion sickness medication in my toiletry bag to Alaska, as I hadn't always done this on previous cruises. While you can obtain motion sickness medication onboard, it's much more convenient to have seasickness remedies in your cabin already.
I'll be sure to pack Dramamine or other motion-sickness remedies for all my cruises in 2023.
I found myself lacking freedom on organized tours in 2022. This year, I won't book cruise line excursions.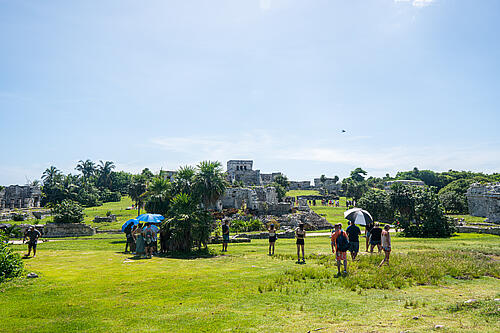 Almost every time I book an organized shore excursion I find myself regretting the decision. I'm not a fan of structured sightseeing to check items off a list; I prefer to explore places on my own schedule.
I find that most shore excursions tend to involve a lot of waiting around for other members in the group. When I explore on my own, the pace of the day is up to me. Plus, organized tours are almost always more expensive than exploring on your own.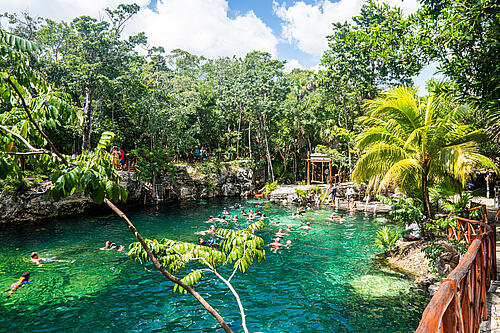 Because of my past experiences with organized shore excursions, I won't be booking any cruise line excursions in 2023. I will, however, make an exception for tours that offer experiences I cannot do on my own, such as the Discover Scuba lesson I took in St. Thomas last year.
Related: Excursion Focus: Discover Scuba Diving in St. Thomas
While I can see some benefit of booking through the cruise line for shore excursions that require long travel times from port to the destination (i.e. excursions to Rome or Paris), I'll be sticking to exploring on my own in port this year.
I hired a private guide in port for the first time in 2022, and the experience was so great that I plan to do this several times in 2023.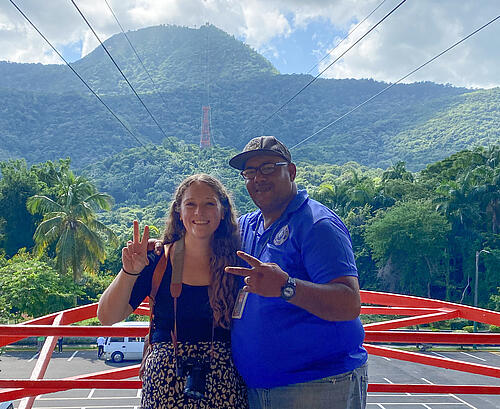 I encountered an unexpected itinerary change on a cruise in November, with our itinerary changing from the Bahamas to the Dominican Republic. Having never been to the Puerto Plata cruise port before, I had no idea what to expect.
While the port itself offers more than enough to keep visitors busy for the day, I wanted to experience the city highlights outside the gated port area. The city's main attractions didn't seem walkable from the cruise port, so I hired a taxi driver for $100 for the full port day.
Related: 7 things I did right (and 3 mistakes) on my recent cruise ship port day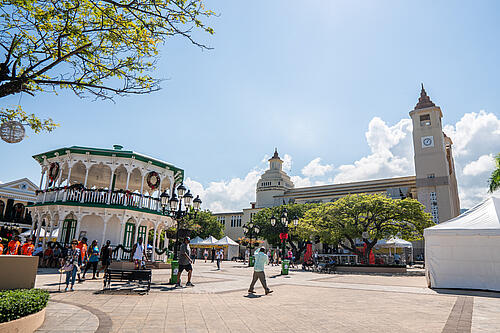 I had full control over where I wanted to go and how long I wanted to spend in each place, which was a fantastic way to see the port compared to a crowded tour bus. I also had a personalized, friendly local guide with me along the way to point out interesting places to visit in Puerto Plata.
I've already booked a private tour guide for a port stop in Roatan this February and am looking forward to exploring other ports this way in 2023.
In 2022, I flew on 44 separate flight segments. Luckily, I never missed a connection, but I'll be sure to book longer layovers in 2023.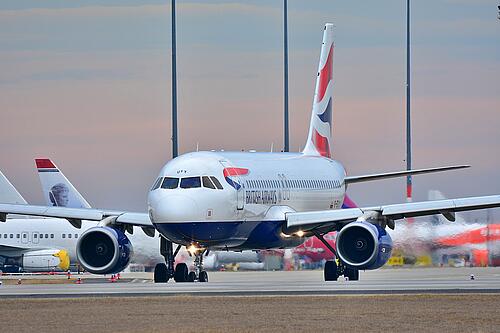 Unfortunately, despite being a cruise blogger, I do not live within reasonable driving distance to a cruise port.
Because of this, I find myself spending a lot of time in airports. My home airport is quite small, so I often have 1-2 layovers to reach most cruise ports. Traveling to port—along with personal travel—led to 44 flight segments in 2022, the most I've ever flown in one year.
I am always paranoid about missing my cruise due to airline delays and cancellations, so I usually schedule layovers that are around 2 to 3 hours long instead of an hour or less. This ensures I have wiggle room in case my first flight is delayed.
Related: The 20 worst mistakes that will ruin your cruise vacation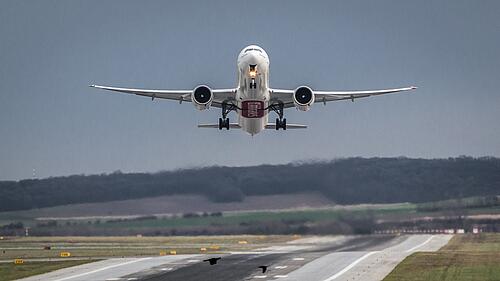 A few times in 2022, however, I had layovers that were under an hour in length. Whenever this was the case, I was a nervous wreck. If my first flight was delayed even a half hour, I could miss my connecting flight to the cruise port.
Luckily this never occurred, but I'll be more cognizant of layover times when booking flights in 2023. I'd much rather wait in an airport lounge for a few hours than frantically run to my gate!
After 10 cruises in 2022, I found myself getting bored on sea days. I plan to book more port-intensive itineraries in 2023.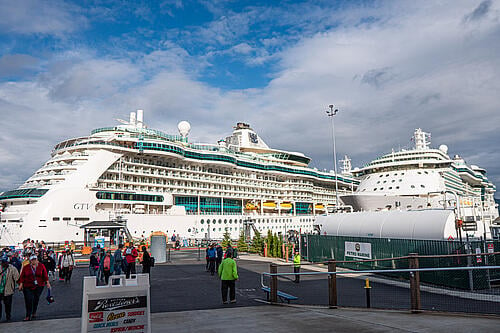 While there are countless activities to keep passengers busy on a Royal Caribbean cruise, I spend more time than most on cruise ships due to my work with Royal Caribbean Blog. After 10 cruises in 2022, I found myself feeling restless on sea days.
One way I'll counteract this in 2023 is to sail on more port-intensive itineraries. Cruises with only one or two sea days in a week as opposed to three or four work much better for my travel style. I love being able to explore a new port nearly every day on a cruise while still having a sea day or two to relax.
Related: Top things to do on a sea day on a Royal Caribbean cruise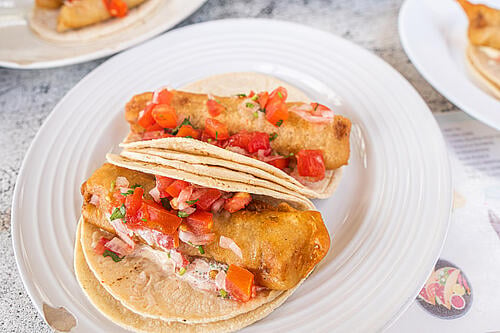 As an example, I almost always pick a Western Caribbean cruise over an Eastern Caribbean cruise. 7-night Western Caribbean sailings typically include four port stops whereas 7-night Eastern Caribbean cruises (from Florida) only include three port stops.
Having an extra port stop in the Caribbean means I can enjoy additional time at the beach, try more delicious Mexican food, and have extra time to practice my Spanish skills.
In 2022, I sailed from 6 embarkation ports. In 2023, I'll plan to spend more time in my embarkation ports before my cruise.
From Vancouver to Athens, I sailed from a variety of cruise ports in 2022. For most sailings, I arrived in the port only one day before my cruise began. And although this provided ample time to arrive before my ship set sail, it didn't leave much time for exploring these world-class destinations.
In 2023, I plan to spend more time in my embarkation ports before and after my cruise. I'm already looking forward to exploring Sydney before my South Pacific cruise this fall and eating my way through Vancouver before my Alaska cruise this spring.
What lessons did you learn from cruising in 2022? Will anything you experienced change how you'll cruise this year? Let us know in the comments below!