We're back with a new live blog and this time it's on Odyssey of the Seas for an 8-night Southern Caribbean cruise.
With the Thanksgiving holiday being a week off of school for my kids, it's all to tempting a time to book a cruise. We've done Thanksgiving cruises in the past, and decided to once again give it a go this year.
Our cruise visits:
Labadee
La Romana, Dominican Republic
Aruba
Curacao
Odyssey sails from Port Everglades in Fort Lauderdale, Florida, so we drove down from Orlando the night before and stayed in an Airbnb prior to boarding today.
Arriving at Port Everglades, Odyssey was docked at Terminal 18, but parking is at Terminal 19. I dropped the kids, wife, and luggage off first at the port, and then drove to the parking lot. It's a very short walk back.
Check-in might have been the fastest check-in I've had in Port Everglades ever. We got through the check-in process in minutes with no wait at all.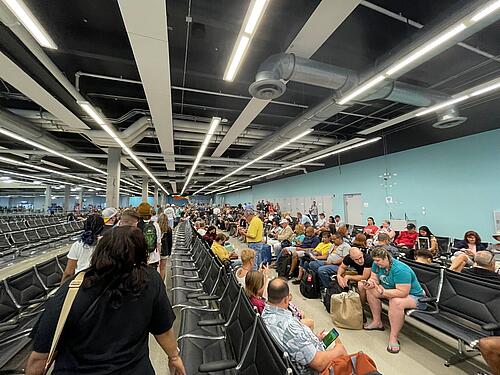 We waited perhaps 10 minutes and then boarding began.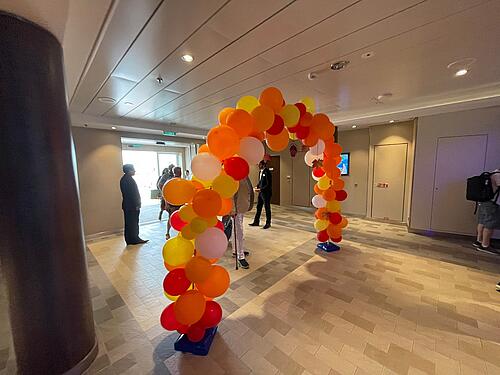 Once onboard, we headed up to Teppanyaki to make dining reservations. Any specialty restaurant can book any other specialty restaurant.
We have the unlimited dining package for this sailing, so with any dining package, you must wait to make a reservation until once you get onboard.
I picked Teppanyaki as the restaurant to go to for making reservations for two reasons:
The hibachi reservation system always seems more contrived than others, so being in the restaurant helps
It's on deck 14, which meant it would not be as busy as the specialty restaurants closer to the boarding area.
Sure enough, there was no one there and I was able to book dining reservations for every day of the cruise with plenty of seating times available.  If you have a dining package, it's important to make reservations as soon as you board the ship for optimal times.
Next up was lunch, and the kids wanted to go to Playmakers.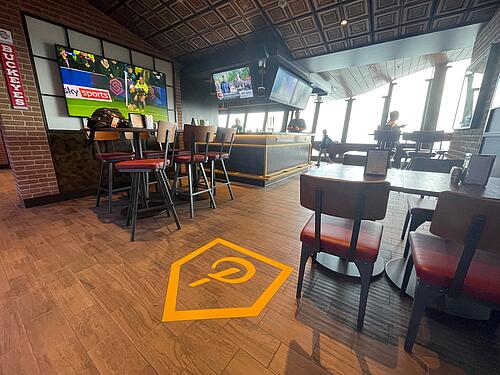 Since it was early, we were among the first people there and had no trouble getting a table.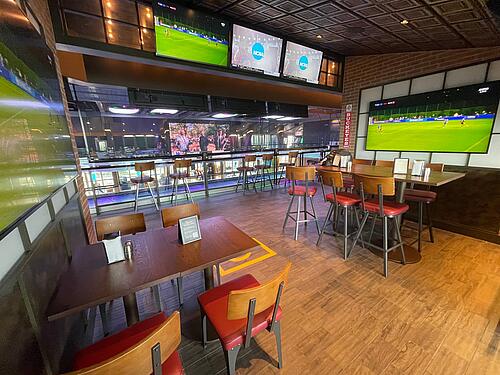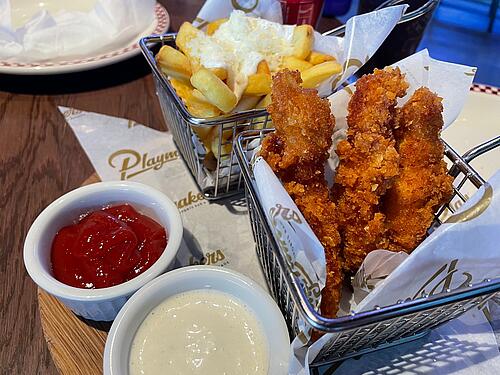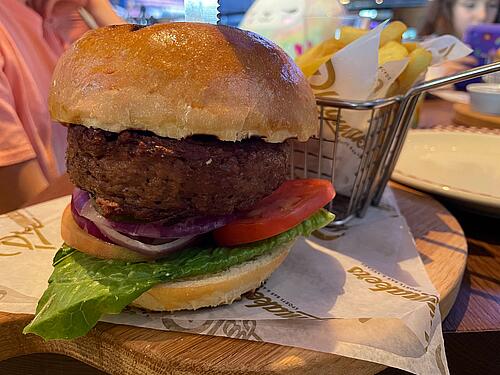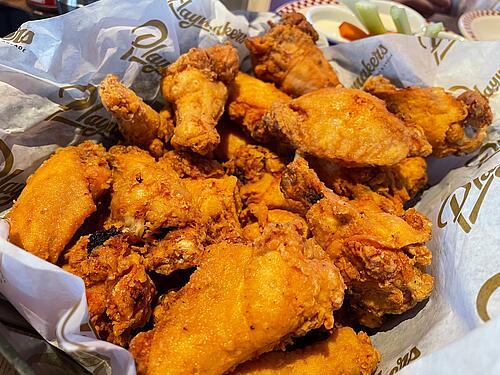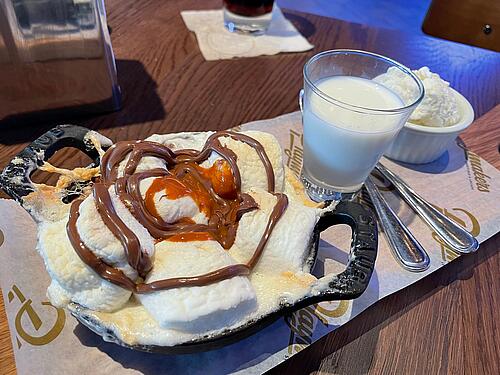 Food was great, and we were able to cover our meal with the $20 per adult dining credit my wife and I had.
After lunch, I saw there was badminton in the SeaPlex, so I took my youngest daughter to play. She needs lots more practice, but it was fun to hit a few volleys.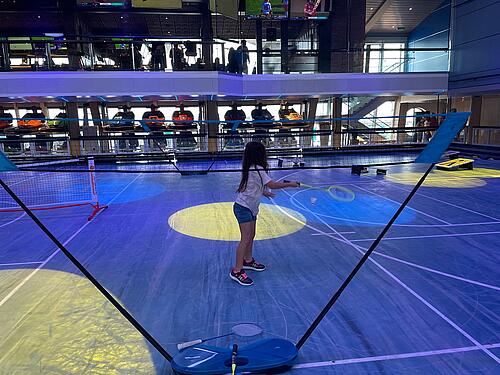 The cabins were ready right around 1pm, so we headed there next.
For this cruise, we have connecting balcony cabins on deck 11. Connecting rooms are always our choice for cruising with kids because we get separation from the kids and the extra bathroom makes a huge difference.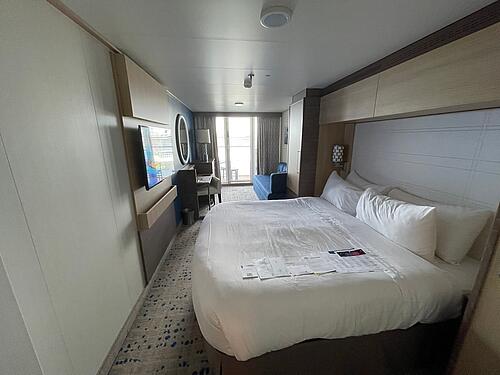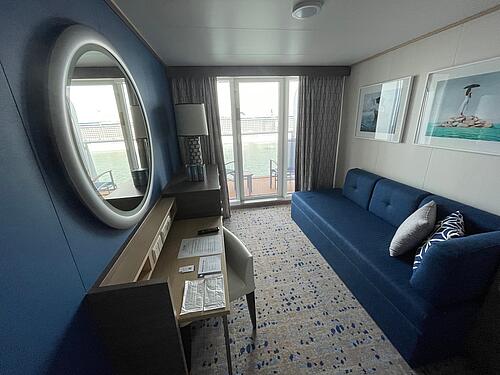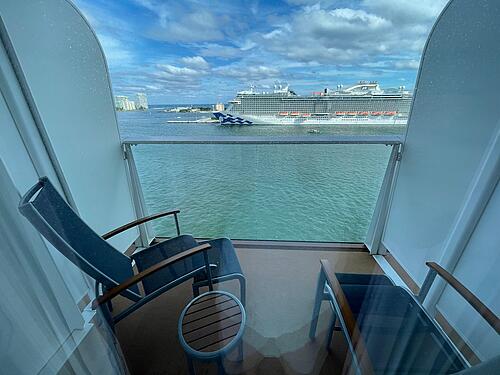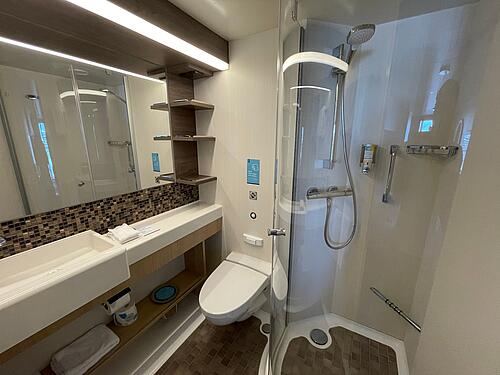 After doing a few cruises on older ships, it's so nice to be back in a cabin that has lots of storage space and plenty of outlets.
Our next stop was Adventure Ocean to register the kids. My oldest daughter has begun to feel she's "aged out" of Adventure Ocean, but even she admits the new Adventure Ocean on the new ships is interesting.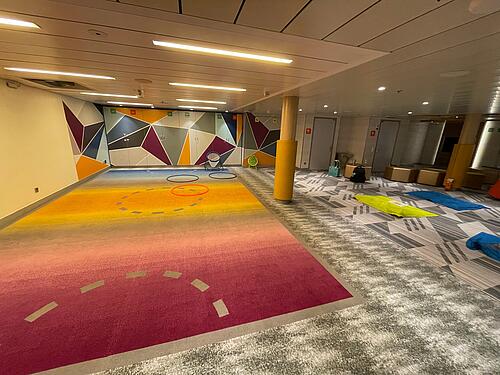 We then took the opportunity to go up to the pool deck to get some fresh air and a cocktail. While cloudy, the air temperature was very comfortable so it made for the perfect feel for being outdoors and not sweating profusely, which is a rare occurrence in Florida.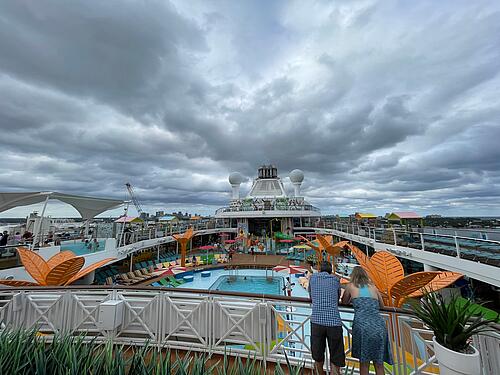 Sail away wasn't until 5pm, so we went back to the room to unpack. Luckily, all of our luggage was waiting by the door.
Dinner was at Giovanni's Italian Kitchen, which is the updated version of the specialty restaurant. This means it not only has a different look than other restaurants, but it features a new menu as well.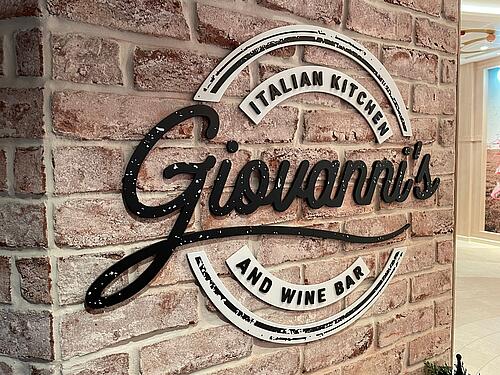 My kids really liked this version when we sailed on Wonder of the Seas, so they were excited to go back.
The food did not disappoint, and we ran into the same waiter I had at Giovanni's on both Wonder and Odyssey inaugural sailings. It's great when you see crew members that you remember from past cruises and they remember you.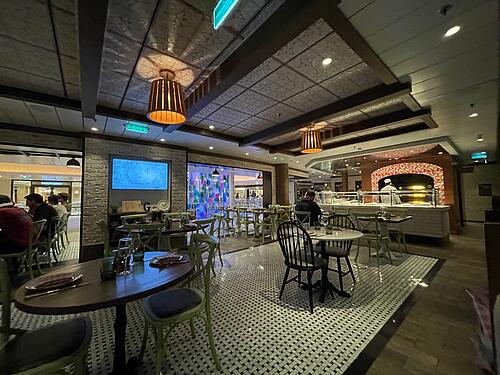 I enjoy the combination of pizzas, pastas, and various entrees to choose from on this menu. Having all these choices makes it a better experience.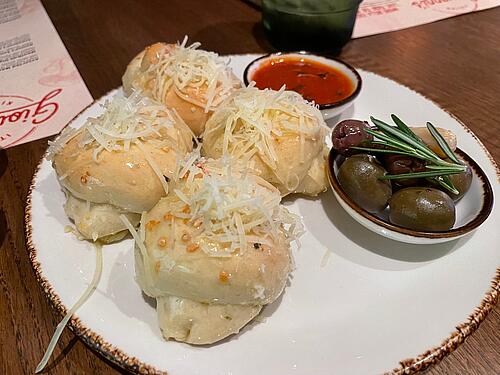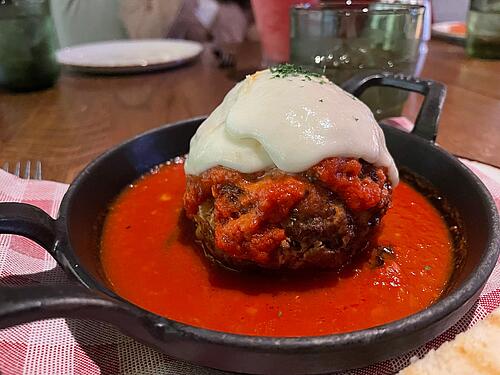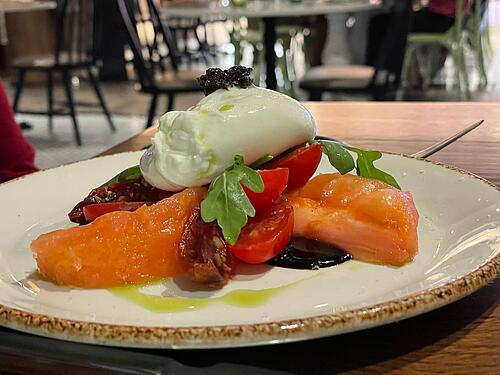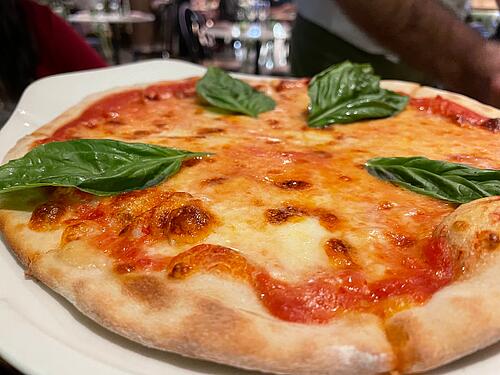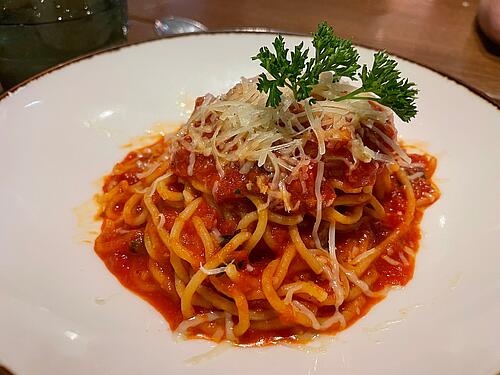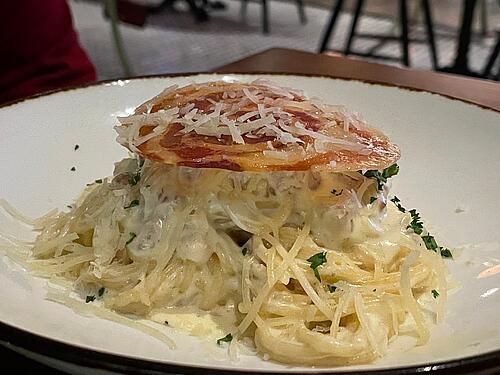 After dinner, my wife and I went down to the casino for a little bit before meeting up with friends for evening drinks.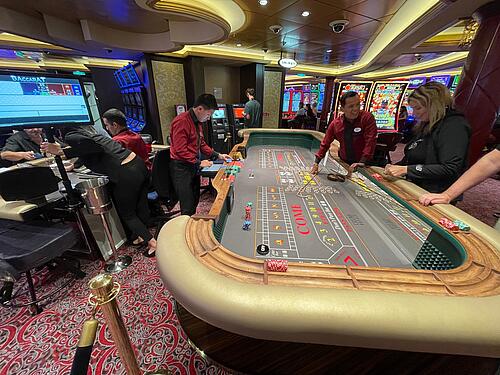 We started off in the Diamond Lounge and then migrated to the pub to see the guitarist this week.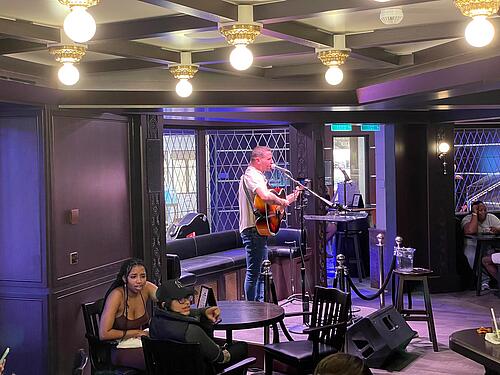 I didn't recognize the guitarist from other sailings, so we'll see what his style is like performing.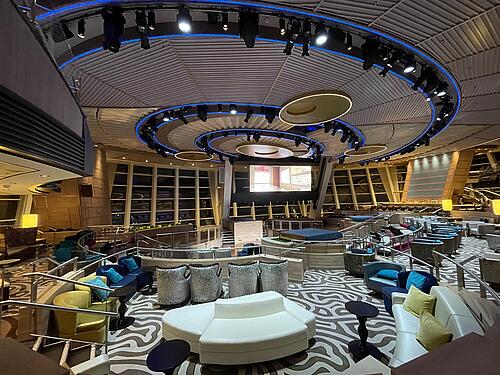 Tomorrow is a sea day.
Stray Observations
Our complimentary water for being Diamond Plus guests is clearly leftover water supply from Europe.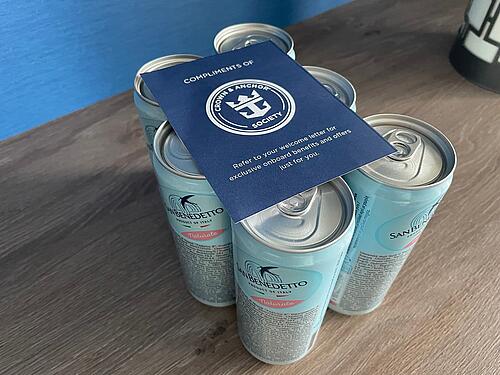 No Starlink yet on Odyssey, but it had the faster Voom to begin with, so no major loss either.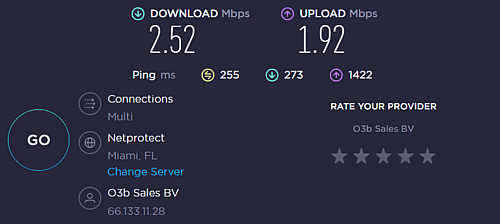 Captain told us we would be delayed about 30 minutes leaving Port Everglade due to additional time needed to take on provisions and luggage.