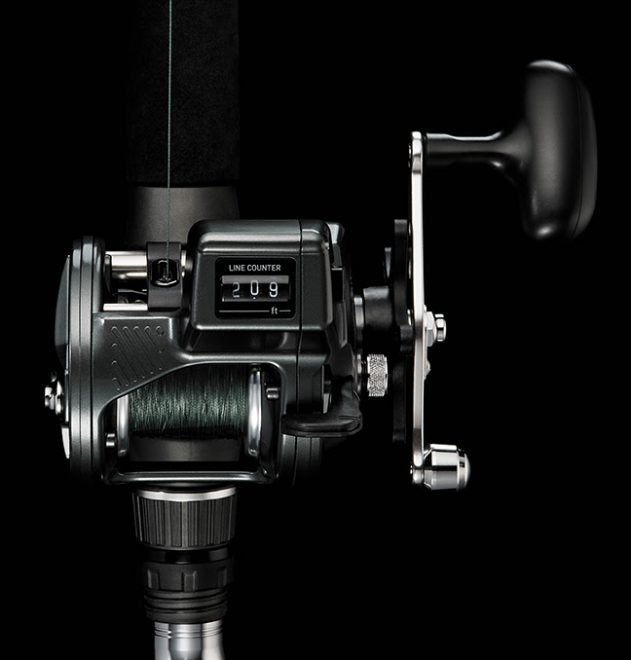 Daiwa has released its newest generation of its Accudepth Line Counter series of line counter fishing reels. The new Accudepth LC reels features a sharp new gray finish while still leaving the industry-leading internals intact. The accudepths have been used to target a variety of species in both fresh and saltwater environments. With the gearing not messed with, anglers know they don't have to worry about the performance, durability, and direct-drive line counter that they've grown to love.
"We're happy to give this series a fresh new look," says Marc Mills, senior marketing manager for Daiwa. "At the same time, there wasn't much we wanted to update on these reels because they've performed so well over the years. Affordably priced, they provide an accurate measurement of how much line you let out or take up, offer plenty of power, possess a smooth drag, and have a well-deserved reputation for overall dependability. What's not to like?"
The Accudepth LC reels feature a built-in direct-drive line counter that makes them perfect for downrigger trolling, running planers, or flatline trolling. The reels can target everything from walleye, salmon, trout, and musky in the sweetwater, to mahi mahi, Spanish mackerel, striped bass, and bluefish in the salt. The line counter measures how much line anglers let out in feet making accurate and repeatable trolling easy to set up behind the boat.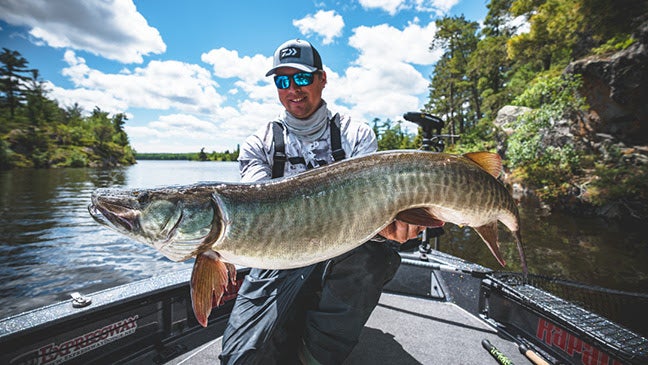 The reel series is built around a very lightweight but rigid one-piece graphite composite frame and has a lightweight machined aluminum spool. To help get your reel gear quickly and easily the reel also boasts an Automatic Self-Engaging Clutch that only needs a slight turn of the handle to engage. The gearing is machine-cut brass that transfers power smoothly and efficiently, making sure anglers have the power they need to turn those big fish. The drag stack uses smooth and reliable Teflon-impregnated felt drag washers, so even the longest run doesn't get jerky and pop you off.
Daiwa has reset the model numbers in their Accudepth Series to align with all the other conventional reels they produce, so make sure to pay attention when you go to buy one. The old numbers won't match the numbers of the current reels, but the performance sure will.
For simplicity, dependability and that feeling you are fishing with a longtime friend, the Accudepth LC series reels are a great option for anyone that considers trolling part of their regular routine. In short, these reels are more than a bargain – they're a smart investment in your trolling arsenal. MSRP: $109.99 – $139.99.
7
ACCUDEPTH AC Features:

Direct-Drive Built-In Line Counter
Automatic Self-Engaging Clutch
Machined Aluminum Spool
One-Piece Composite Frame
Machine-Cut Brass Gears
Spool Clicker