Puerto Vallarta is a common port on Mexican Riviera cruise itineraries, and there's plenty to discover and experience in this bustling resort town.
Located on the Pacific coast of Mexico, Puerto Vallarta offers beaches, jungles, excellent cuisine, and trendy downtown neighborhoods to enjoy.
While it's possible to disembark your cruise ship in Puerto Vallarta and explore without a plan, it's always helpful to have an idea of what activities are available in port. From whale watching to snorkeling, shopping, and lounging at the beach, here's our list of the top 10 things to do in Puerto Vallarta on a cruise.
Discover downtown Puerto Vallarta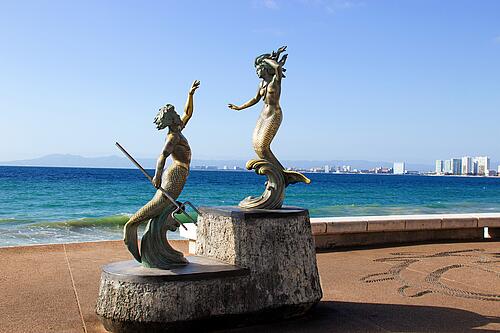 While there are endless tours and activities to book for your port day in Puerto Vallarta, spending extra on an excursion is not entirely necessary. While excursions can offer unique opportunities, such as boat tours and snorkeling, you can have just as much fun wandering around Puerto Vallarta on your own.
The main thoroughfare in Puerto Vallarta is the malecón (boardwalk). A promenade between the sea and city, the malecón is a car-free walkway where visitors can enjoy views of the ocean, street art, shopping, restaurants, and bars.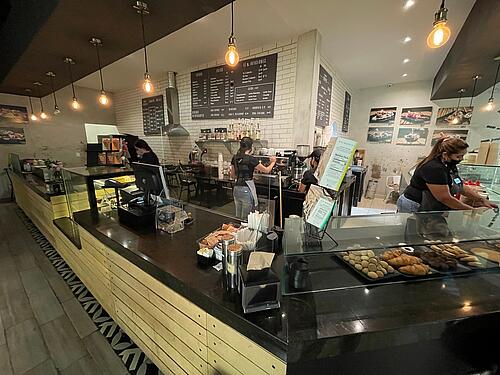 One neighborhood you'll want to visit while in Puerto Vallarta is Zona Romántica, the city's "romantic zone". Zona Romántica is home to boutiques, restaurants, bars, and shops along narrow cobblestone streets.
Make it a beach day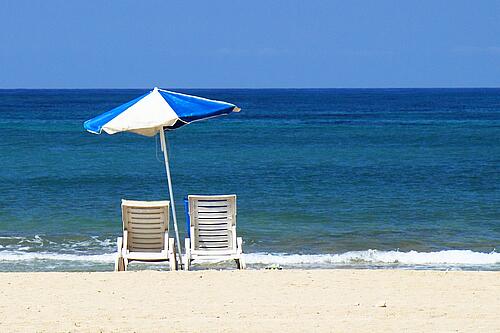 Puerto Vallarta is arguably the best Mexican Riviera cruise port for swimming. Cabo San Lucas is prone to strong currents due to its position on the Baja peninsula, and while Mazatlán offers nice, long beaches, Puerto Vallarta's beaches tend to be calmer due to its position in the Bay of Banderas.
One of the most conveniently-accessed beaches in Puerto Vallarta is Playa de Los Muertos, located near the Zona Romántica neighborhood downtown. Shops, restaurants, and bars are all located next to the beach, making it an easy option for a beach day combined with time exploring town.
Located at the end of Playa de Los Muertos is Conchas Chinas Beach, a natural cove with soft sand and calm, clear waters.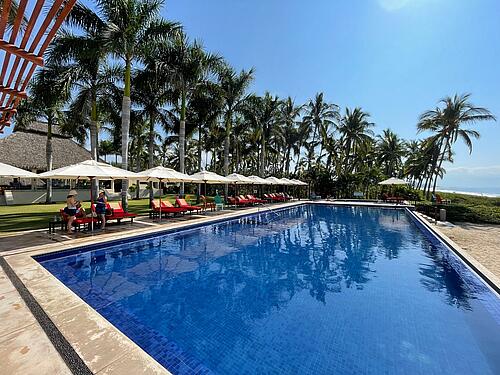 You may also want to consider purchasing a day pass to a resort in Puerto Vallarta. Day passes can be nice options for those looking to relax in an all-inclusive environment where they can enjoy unlimited food, drinks, and access to resort amenities at a set cost.
Related: A day spent in Puerto Vallarta, Mexico on a cruise
Horseback ride through the countryside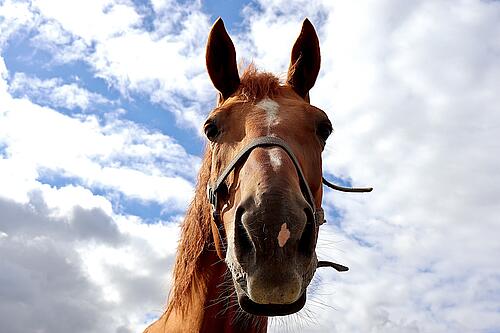 Get up close and personal to Mexico's rugged beauty on a horseback riding excursion, which will take you through the countryside and into the Mascota River canyon.
Horseback riding tours are led by an experienced guide and tend to visit destinations not as easily accessible by road, meaning you'll be able to experience Puerto Vallarta in a way many tourists won't.
Depending on the tour, horseback riding excursions may also visit tequila factories and/or local restaurants, allowing you to learn more about local culture while riding through the countryside.
Visit a tequila distillery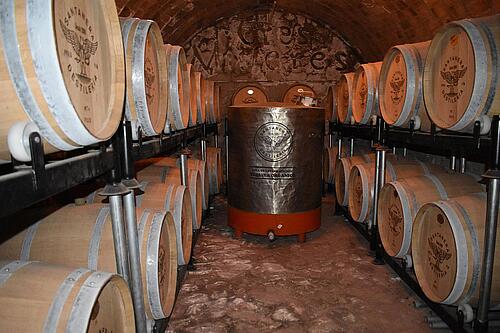 Puerto Vallarta is located in Mexico's state of Jalisco, which is known for being the birthplace of tequila. In fact, tequila is named after the town of Tequila, Mexico, located just 175 miles from Puerto Vallarta.
Visitors to Puerto Vallarta will have the chance to discover Jalisco's rich tequila culture and tradition with a visit to a tequila farm. While the town of Tequila itself is a bit too far for a port day excursion, there are many tequila distilleries nearby where you can taste and learn more about Mexico's most famous liquor.
Whale watching
Whale watching is a popular shore excursion on any Mexican Riviera cruise, and Puerto Vallarta is one of the best ports to book a tour to spot these magnificent animals.
The best time to spot whales off the coast of Puerto Vallarta is from December through March, with January and February providing the best wildlife viewing opportunities. Humpback whales are the most common whales to spot near Puerto Vallarta.
Sail along the Bay of Banderas
Puerto Vallarta is situated in the Bay of Banderas, which boasts excellent scenery of the Sierra Madre Mountains and turquoise Pacific waters.
Yacht cruises are available to book along the bay, where you'll spend the day cruising along the coast, swimming, snorkeling, paddle boarding, and spotting wildlife like dolphins, whales, turtles, and manta rays.
Relax at La Caletas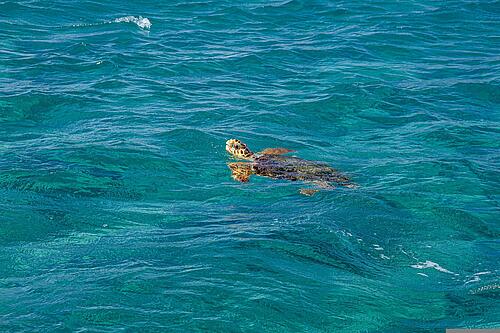 Las Caletas is a private beach and tropical hideaway far from the hustle and bustle of Puerto Vallarta's downtown beaches.
You'll arrive at Las Caletas via boat, during which you'll have the chance to enjoy the Pacific breeze and maybe even spot wildlife along the way.
Once at Las Caletas, enjoy relaxing on the beach, snorkeling, kayaking, or paddle boarding on the water. If you prefer to explore on land, walk along the area's nature trails and spot parrots, macaws, and other animals as you enjoy this secluded paradise.
Visit Sayulita and San Pancho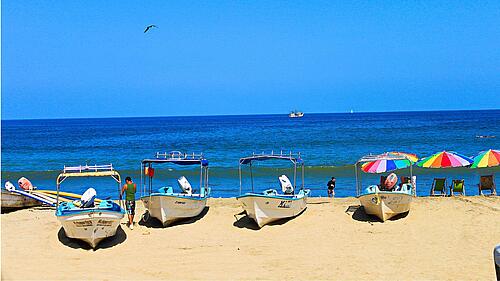 If you've been to Puerto Vallarta before or are looking to try something a bit different, consider a day tour to both Sayulita and San Pancho, Mexico.
These two towns are located around an hour from port and offer a more laid-back feel than bustling Puerto Vallarta. While the towns are still fairly touristy, they're much smaller and less crowded than Puerto Vallarta. 
Sayulita is known for surfing whereas San Pancho has a more bohemian, eco-conscious vibe. Many tours combine visits to both towns in one excursion, so there's no need to choose one town over another!
Get your adrenaline pumping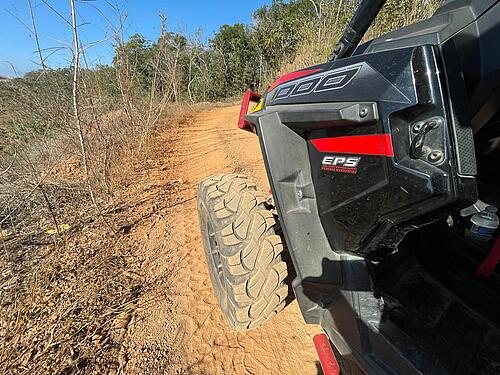 If you're hoping for a high-energy excursion in Puerto Vallarta, you'll find plenty of tour opportunities that will surely get your adrenaline pumping.
Puerto Vallarta is surrounded by the Sierra Madre Mountains, where you can find ATV tours, zip lining, speedboats, and rappelling tours down waterfalls and cliffs.
Getting out into the jungle is one of the best ways to experience all that Puerto Vallarta's surrounding area has to offer, and it is guaranteed to be fun and thrilling experience!
Enjoy a traditional lunch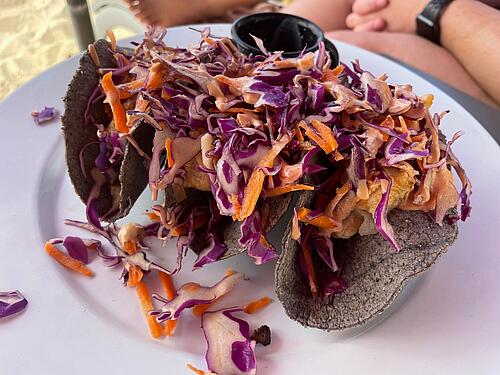 You can't cruise to Mexico without tasting local cuisine, which is both affordable and delicious, and Puerto Vallarta has plenty of local specialities to enjoy.
While at the beach, be sure to try pescado embarazado, which is fresh grilled fish marinated in lime and served on a stick.
If you're in the mood for comfort food, try birria, a spicy stew that originated in the Mexican state of Jalisco. The stew is made with goat meat, beef, or chicken and served with tortillas and chilis.
Ceviche tostadas, tamales, chilaquiles, tortas, gorditas, and elotes can also be found in Puerto Vallarta. Needless to say, you won't go hungry while visiting this city!
More Mexican Riviera cruise information