France is one of the biggest countries in the world for tourism, with a splendid climate, historical monuments and palaces, and amazing art galleries. It's also home to many a swish casino. In no particular order, here are the top 10 casinos in France, including Corsica.
Casino Barriere Le Croisette, Cannes
Cannes is synonymous with the film festival, but that is far from the only treat on the cultural menu to enjoy here. The Casino Barriere Le Croisette is hosted in what was formerly a theatrical venue. It now has hundreds of slot machines and dozens of gaming tables, providing the drama for visitors intent on finding out if Lady Luck has traveled with them. It's especially good for card sharks, as it hosts poker tournaments, and the 10 am to 3 am opening hours are long enough to suit most players. On top of that, the on-site dining options are the perfect way to celebrate a win.
Casino Barrière Trouville, Trouville-sur-Mer
Located on the northern coast of France, and therefore one of the easiest casinos to reach for holidaymakers from the British Isles is the Casino Barrière Trouville. The casino overlooks the sea and provides players with both classic games, such as blackjack and roulette, and the latest slots. As with other casinos on this top 10 list, visitors should have an appropriate ID (such as a passport) and dress in accordance with the dress code.
Casino Du Palais De La Méditerranée, Nice
In the south of France, close to tourist hotspots such as Cathédrale Saint-Nicolas de Nice and the Musée des Beaux-Arts de Nice is the Casino Du Palais De La Méditerranée, located in wonderful Nice. Although not the oldest casino in our top 10 list, it still has quite the pedigree, going back to 1929. It's located in the middle of the Promenade Des Anglais, and there's a five-star hotel at which especially keen players can stay. The casino is home to 170 slot machines and 52 electronic gaming options, with seven classic table games for old-school players.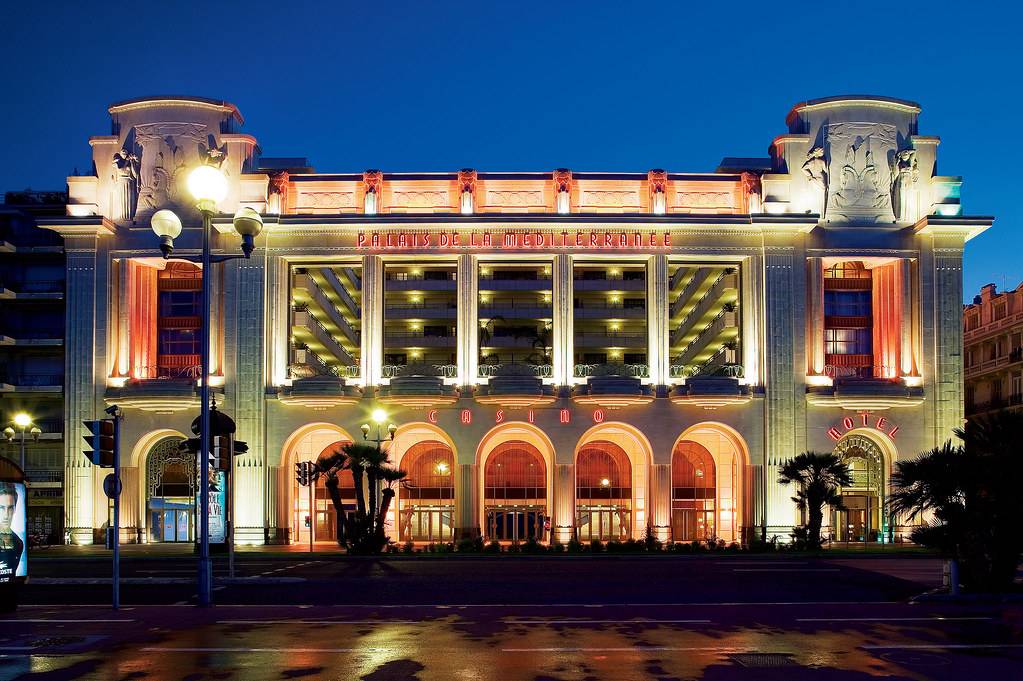 Grand Cercle Casino, Aix-Les-Bains
One of the most historic casinos on this top 10 casino list is Grand Cercle Casino, which King Emmanuel II of Savoy inaugurated back in 1850, making it older than the nation-state of Germany. There's a regal approach to the architecture, which puts together elements of both the Rococo and Baroque styles. Its fantastic heritage is complemented by cutting-edge slots games and substantial poker tournaments, which are hosted throughout the year. In addition, there are multiple on-site bars/restaurants where players can refresh themselves and take a break.
Online French Casino Sites
Wagering in person while holidaying in France is a lot of fun. Still, as the pandemic showed everyone, there can be drawbacks too. Online casinos never have closed doors and are safe to play even when a health crisis is raging. In addition to visiting the top 10 casinos in France on our list, players can also stand to benefit from consulting this list of the best casino sites in France to find great places online to enjoy the latest slots alongside classic card games and roulette. Better yet, many offer generous introductory promotions for newcomers and recurring bonuses for players who stick around.
Casino Impérial Annecy, Annecy
Another classic French casino is the Casino Impérial Annecy, which opened its doors way back in 1913. This betting establishment oozes glamour and elegance and is located right beside Lake Annecy. Players can choose from 165 slot machines, as well as blackjack, poker, and roulette gaming tables and additional electronic roulette and blackjack options. Traditional and refined Italian dishes comprise the menu at Le Riva while diners feast their eyes on the breath-taking view of the lake.
Casino de Monte Carlo, Monaco
The famous Casino de Monte Carlo is located between the French mainland and the island of Corsica. While technically not French, Monaco is a microstate completely surrounded by France, so many French travel guides include it on their itinerary. This casino is a must-visit for James Bond fans as it's starred as the backdrop in many a film and has all the gaming tables and slots you would hope for. It's also a great place to visit if you're in town when the famous Monaco Grand Prix roars around the principality's streets.
Casino Barrière Enghien-les-Bains, Paris
Capital attractions are numerous, including the world-famous Louvre art gallery and the Arc de Triomphe. In addition, visitors to Paris have multiple excellent casinos from which to pick, including Casino Barrière Enghien-Les-Bains. This land-based casino is right next door to the Lac d'Enghien, hosts live comedy and musical shows, and has a great restaurant where players can celebrate their wins and cheer themselves up if it hasn't been their day. The glass-fronted structure means players can always admire the lake as they play and lends the casino a unique ambiance.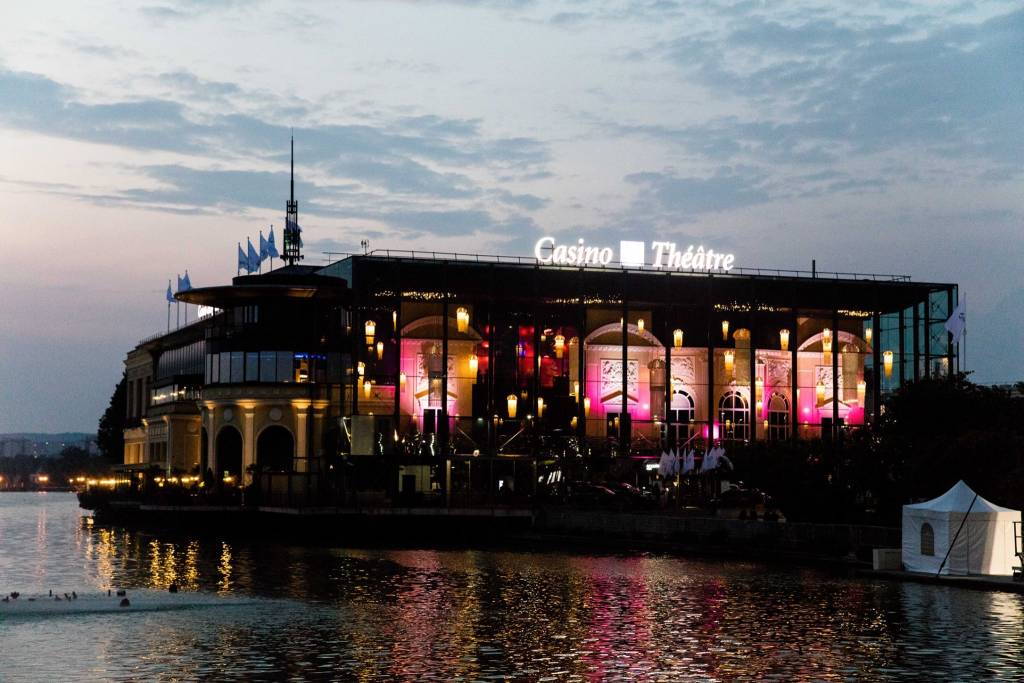 Lyon Vert Casino, Lyon
Visitors to Lyon have plenty to see and do, and one distraction that players may want to visit is the Lyon Vert Casino. It's home to hundreds of slot machines and is one of France's largest land-based casinos. If you want to sink a lot of time into trying a wide variety of games, this is the venue for you. The table games come in electronic format, with a large number of roulette and blackjack options available for visitors to try.
Casino Municipal, Corsica
Located on the picturesque island of Corsica, Casino Municipal can be found in the town of Ajaccio, on the southern side of the island. It's a stylish setting of gambling fun, housed in an 18th-century structure complete with a rooftop balcony. Inside, the atmosphere is one that combines elegance and amicability. While on the smaller side, the casino does have dozen of slot machines and a small set of gaming tables for players to choose from, and there's an on-site restaurant.
Casino Barriere de Deauville, Deauville City
In Deauville, the Casino Barriere offers not only casino gaming entertainment but has a small theatre to add to the live entertainment menu. The casino is brimming with heritage and predates the First World War (it began life in 1911). It's also amongst the most stylish casinos on our top 10 list, with chandeliers, marble features, and lofty ceilings. And in addition to the theatre, there are silver screen facilities on-site, so if you want to leaven your slots and cards with cinematic delights, there's nowhere better to enjoy an assortment of entertainment.
And that brings our look at the top 10 casinos in France (including Corsica) to an end. Always remember to only bet what you can afford to lose.